COVID-19 has changed the way we live and work. Our teams have consistently demonstrated a spirit of resilience. With vaccines now more widely available, we have another way to protect ourselves, our families and the communities we serve.
Have you been vaccinated?
You can share your pride and support of this critical public health measure with your colleagues and external stakeholders.
Download one of these e-frames or an e-signature block to celebrate your vaccination milestone. Enter your details to be automatically entered into the draw to win a $200 voucher!
Check out the different ways to use these frames and don't forget to enter your details to win!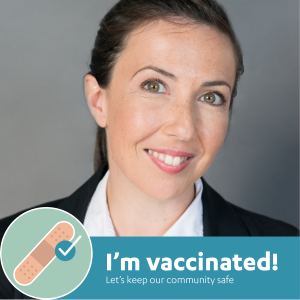 Enter to win a $200 voucher! Each month, kicking off in August and running until the end of 2021, we will randomly select a winner using an online draw from Australia and New Zealand. Add your details to enter.