Metropolises: building the smart city
Public transport is a major issue for large cities. In very large urban areas, 58% of city-center inhabitants of and 28% of other inhabitants use public transport at least once a week.
As a pioneer in Mobility as a Service, we are working to create, together with large urban areas and metropolises, the cities of tomorrow. Given the challenges of traffic congestion, parking problems and the growing awareness of the environmental advantages of public transport, the challenge for metropolises is to build intermodal and multimodal mobility systems that integrate new means of transport such as car pooling, while offering innovative payment and passenger information services to improve the customer experience.
Portfolio of expertise Mobility hubs
Download
Intermodality is one of the keys to smooth public transport and improved passenger service, which is why our priority is to develop efficient mobility hubs to guarantee seamless travel. For this, a truly holistic approach is necessary:
think regionally: advise political decision-makers on the development, renovation and operation of connection hubs via our subsidiary Transamo;
attract passengers to the transport networks: develop or redesign mobility hubs to make them more attractive;
convert car drivers: design and operate relay parking lots to help drivers switch to public transport;
improve the customer experience: innovate with intuitive signage, safe and simplified pedestrian paths, minimized waiting times, integrated pricing and real-time, multimodal information in order to revolutionize the traveller's experience;
New Orleans, the rebirth of a city
After the floods of 2005, 90% of the transport services in New Orleans needed to be rebuilt.
Since 2009, we have been supporting the city in the development of a network that responds both to the issue of connecting outlying areas and the needs of tourists.
15.2 million
passengers a year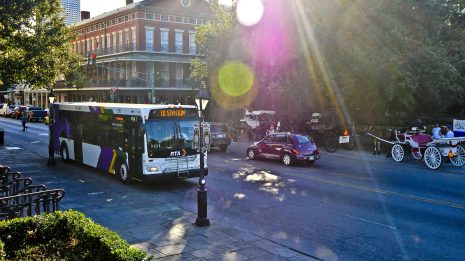 01
Rouen: autonomous vehicles for on-demand transport
To ensure the transport of the citizens of Rouen to the Madrillet technology park (workers and students), we have launched an experimental on-demand mobility project using Renault ZOE autonomous electric vehicles. It is a first in Europe on lanes open roads.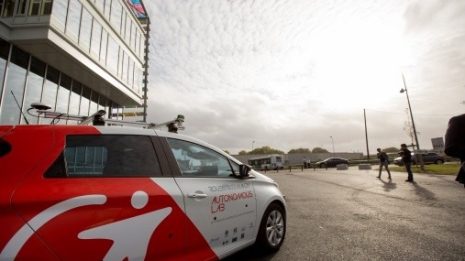 02
Grenoble: collaborative innovation to develop the solutions of tomorrow
Since 2013, we have been supporting Grenoble in the operation of its TAG network. Through a collaborative approach with the city, we are testing innovative solutions as part of the LEMON mobility laboratory.
03
Medium-sized cities: encouraging eco-mobility
Today, 20% of the inhabitants of medium-sized cities use public transport regularly. Collective transport is at the heart of tomorrow's mobility solutions, helping create more environmentally friendly cities.
As a specialist in integrated networks and the joint management of transport modes, we support medium-sized cities in the development of alternative solutions to the use of individual cars. We offer reliable, efficient and clear solutions to encourage the use of public transport.
Our "smart mobility" research allows us to test solutions to streamline and facilitate the use of public transport, thereby responding to the changes in transport modes and social trends.
Le Havre: an agile mobility solution
Renewal of the transport network, relay parking, bike parks, tailor-made solutions for business parks, night service — we support the city in the development of new mobility solutions and guarantee citizens of the city a hassle-free and seamless trip.
2
on-demand transport lines
YouTube dépose des traceurs lors de l'affichage de la vidéo. En cliquant sur « Autoriser », ces traceurs seront déposés et la vidéo s'affichera. Vous avez la possibilité de retirer votre consentement à tout moment.
01
Vitrolles: on-demand transport for business parks
To facilitate the daily lives of employees travelling to the business parks around Vitrolles, we have developed, together with our subsidiary Cityway, an on-demand transport solution The Result? Passengers can reserve their transport at their convenience to their chosen destination using a simple app!
700
passengers starting in the first month!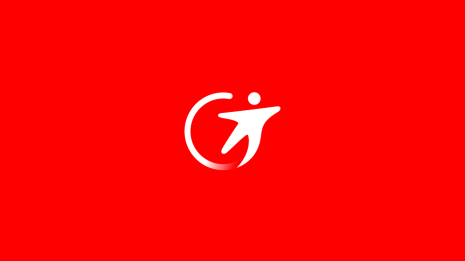 02
Sparsely populated areas: revitalize inter-urban areas and create relationships
More than one out of every two French people live in rural or suburban areas, often characterised by wide geographical spreads, which can sometimes force them to keep atypical schedules with regard to transport times. As a transport leader between cities in France, we are helping connect outlying areas by facilitating the mobility of these populations.
Our innovation efforts are particularly focused on the least connected areas. Express and regular lines, school routes, suburban connections or on-demand transport, car sharing, transport of people with reduced mobility… Our full range of services allows us to adapt ourselves to the specific needs of each local authority.
prefer walking 5 more minutes to have a bus twice as frequently
In regions outside major cities, we promote intermodal solutions, which we consider as a major asset for such areas. In Provence-Alpes-Côte d'Azur, for example, seven regional express lines play a fundamental role, in particular in the transport of travellers to railway stations and airports. They connect the five departments in the region and represent, by themselves, one third of the regional inter-urban transportation network.
Every year in France, two million school children are transported daily to their schools, which represents 36,000 lines.
School services are a specific and crucially important activity for the mobility of the youngest citizens in a region. Every day, we transport more than 800,000 school children and students to their schools, middle schools or high schools. Well aware of our responsibility, we also ensure the optimisation of school routes, information management, the driver-student relationship, the safety around and on board the buses and the quality of the bus stops in rural areas. We want to give children a positive first experience of public transport, in order to ensure that they continue to use public transport in the future.
Connected school bracelets "Car@scol"
We also innovate in the area of school transport, to optimise and ensure the safety of the transport of school children. Together with the start-up Groupeer, we have developed a connected bracelet project that offers an innovative and secure system for keeping track of school children, without the use of GPS technology. As children board the bus, the bus driver is informed of how many are on board, and parents are informed by SMS of the arrival of their children at school. This solution was awarded the French Mobility Prize from the Minister of Transport in 2018.