Being a mobility leader means being responsible for developing agile mobility solutions that respect the environment. We help local authorities integrate the maritime environment into their public transport networks. We have global experience delivering maritime transport in 5 different countries. In Australia, we operate the iconic Sydney Ferries network.
Transdev proudly operated CityCat and CityFerry services on the Brisbane River on behalf of Brisbane City Council from 2003 to 2020.
The first CityCat services were introduced onto the river in 1996. Since then we have helped to grow the ferry network from just 6 catamaran vessels (CityCat)  to 21 in 2019. Several new terminals and routes were introduced during this time, with the service proving popular with residents and visitors alike.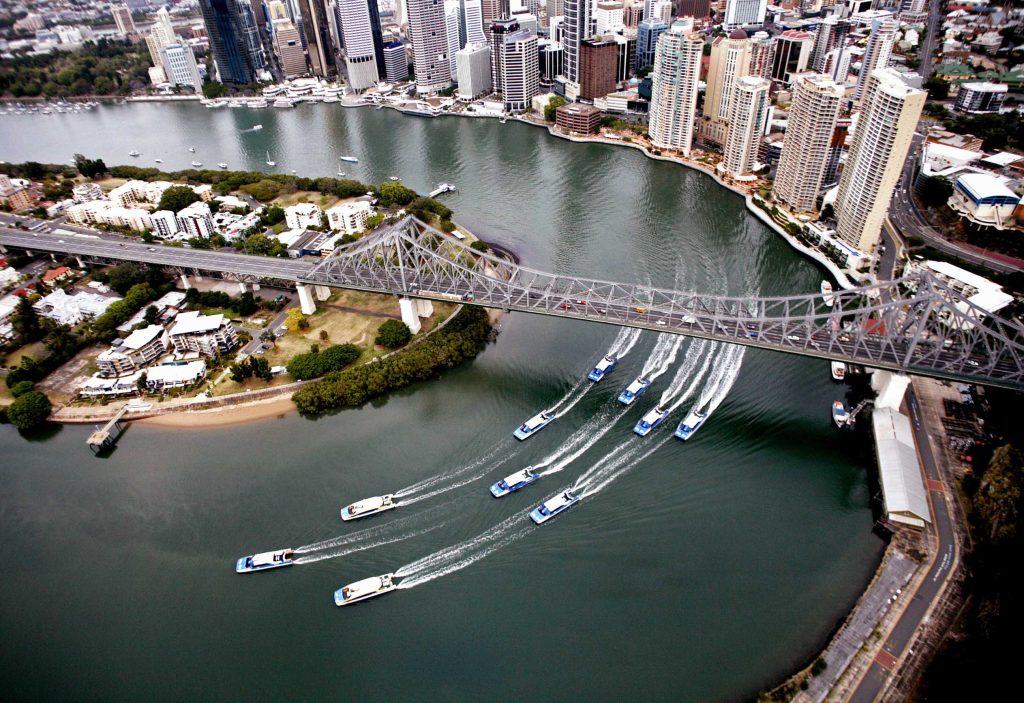 Since 2012, we have been operating ferry services on the iconic Sydney Harbour and along the Parramatta River. Our team of almost 600 staff help to deliver over 170,000 services for Sydneysiders and visitors every year.
We are proud to have won the tender to operate ferries for Sydney until 2028, and will soon be trialling new 'Ferry on Demand' services to improve mobility around the city.
15.3
million passengers per year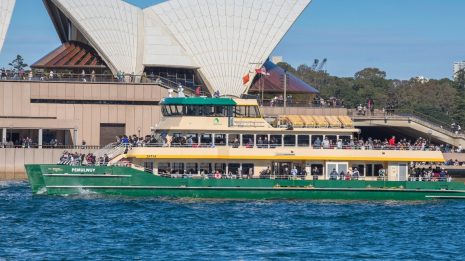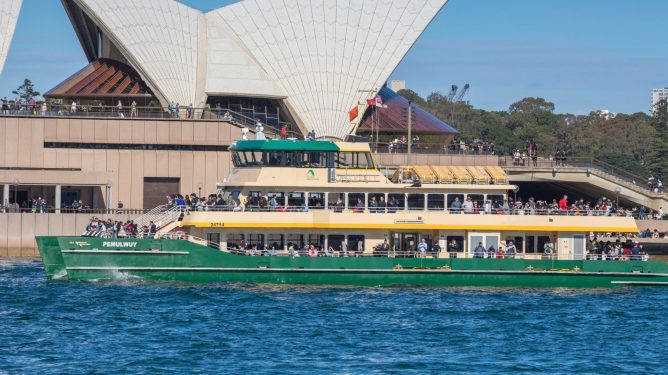 01
We are truly part of the communities that we operate in, and our passengers and team members come from a diverse range of backgrounds and ethnicities.
As part of our celebrations of the 2018 Sydney Gay and Lesbian Mardi Gras we ran the Ride with Pride campaign across all of our modes during February.
The campaign was developed to show that everyone is accepted and should feel safe for being who they are on public transport. And we wanted to display the pride that we have for our LGBTQI passengers, team members and friends.
YouTube dépose des traceurs lors de l'affichage de la vidéo. En cliquant sur « Autoriser », ces traceurs seront déposés et la vidéo s'affichera. Vous avez la possibilité de retirer votre consentement à tout moment.
02
Transport hire for any occasion
The best events begin and end with well planned transport.
Whether you are organising a sporting event, school excursion, tour group or special occasion, our bus and ferry charters ensure your guests travel safely and have a seamless journey.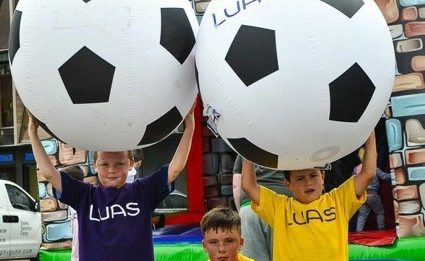 03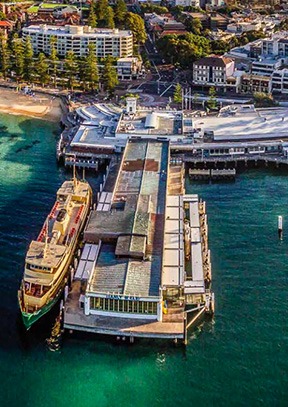 Our fleet: ferries, shuttles and passenger boats
The variety of our fleet allows us to adapt ourselves to the needs and opportunities of each region:
ferries: capable of carrying both passengers and vehicles
shuttles: they provide a rapid and efficient transport service for city residents and tourists 
passenger boats: true alternatives to cars in harbours, allowing both ends of a bay to be connected more quickly
Providing fleet to meet demand
We can adapt our fleet and configurations so that our services best meet the needs of the public transport authorities and our customers. 
Whether it is providing smaller, faster on-demand shuttle style services or a slower weekend tourist route, Transdev can cater for all sorts of networks and uses.   
Contact our expert

Transdev Australasia
+61 400 221 052
Contact mail
Fields marked with an asterisk are required.
Every maritime connection is unique
Operating in 13 countries, we have an in-depth understanding of each region. Whatever the constraints we encounter, we start from the need for mobility in order to provide the most suitable maritime solution, taking into account:
the geographic situation

the size of the population

the needs of each user
In this way, we help local authorities choose the best maritime transport solutions.
We also know how to integrate the proposed maritime solution with the local land transport network.
A recognised quality of service
On board each of our ships, we take care to ensure the peace of mind of our passengers during the crossing by guaranteeing:
the respect of travel times;
a comfortable trip;
real-time information;
optimum safety with well trained crews.
Our expertise in mobility and our understanding of customer service make us a privileged partner for maritime transport, perfectly integrated into the local economy.
We are grateful to be such a significant part of our customers journey, and are excited to be delivering ferry services fit for today and tomorrow.
Loretta Lynch, Managing Director of Ferries