Trains are the most effective mode of public that connect communities across large areas, offering fast, reliable and frequent services. We see rail networks as being effective when they are linked into other modes of transport, such as bus, light-rail, ferry or ride share. 
In the Australasia region we operate rail services in Wellington (partnering with Hyundai Rotem). We help facilitate close to 14 million customer journeys a year on this network.
Supporting sustainable transport solutions
Our  services have helped to get more Kiwis 
out of their cars and on to a more reliable, accessible and sustainable public transport network.
Patronage on train services in New Zealand has grown, and in particular, for our Auckland rail operations which we operated from 2004-2019. Patronage went up from 365,000 trips per month in 2004, to more than 2 million per month in 2019.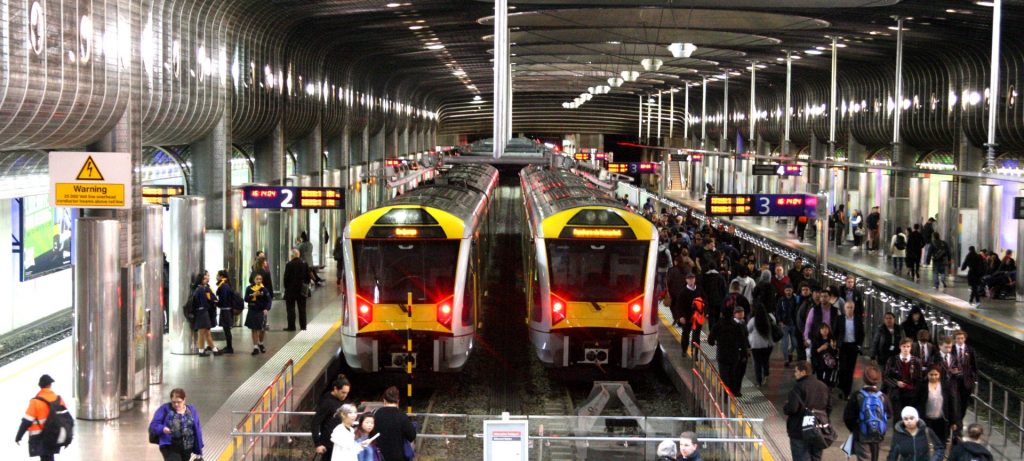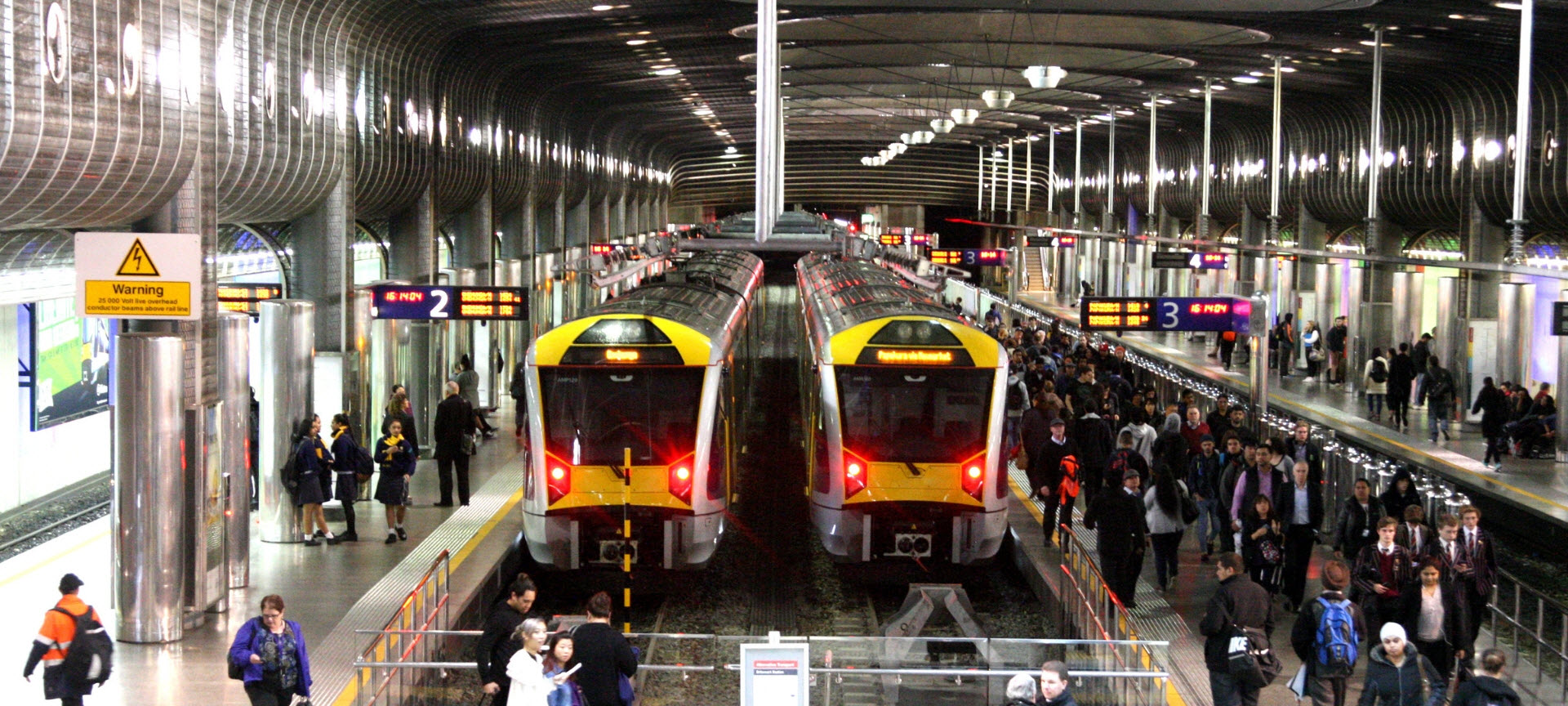 Award winning customer service
In 2018, Transdev Auckland won the Excellence in Customer Service Delivery Award for the Central Region at the Westpac Auckland Business Awards.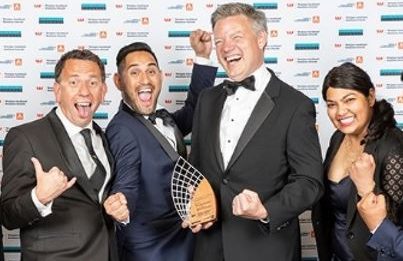 01
A key priority for us is to deliver adaptable, community-centric solutions that best meet the needs of our customers.  This was our driving rationale for introducing Maori language announcements on-board our train services and at stations in Auckland.
Maori people make up 15% of  New Zealand's population and providing announcements in both English and Maori has helped to make it easier for more people travelling on public transport. The initiative has been well received by the community.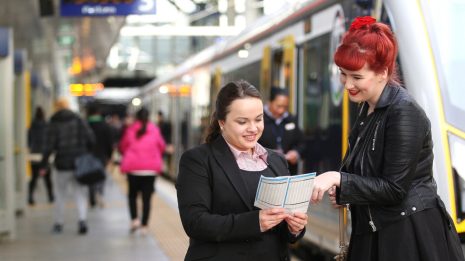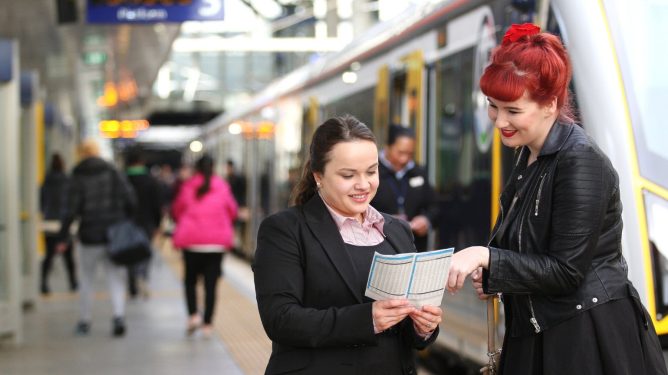 02
To ensure that our teams deliver a high standard of safety and service, our train drivers in Wellington undertake 9 months of intensive training as part of a paid trainee program.
The training is an intense one-on-one process starting with theoretical class room sessions, then progress to network familiarisation, and then driving on the network.
Drivers are responsible for the safety and comfort of up to 1,000 passengers on a peak service, so it's important that their skills and training are of a very high standard.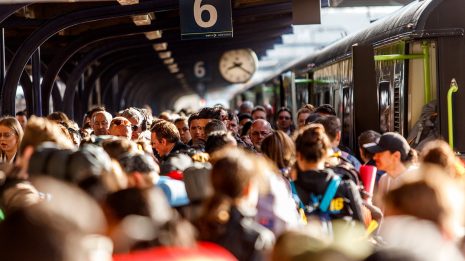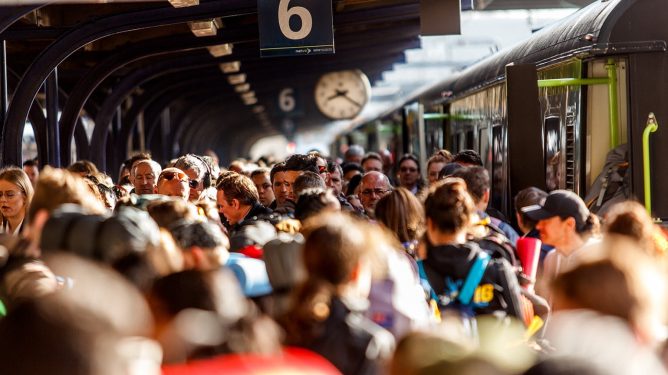 03
Safety at the core of our business
Our teams in Auckland and Wellington worked in partnership with Tracksafe NZ, Auckland Transport and other key stakeholders to deliver national Rail Safety Week. The annual event is aimed at reinforcing safety on the mode in an engaging and informative manner. The most recent campaign focused on the need to "look right, look left" for trains at level crossings.
Safety is the fundamental principal for our operations, and through campaigns like Rail Safety Week we are instilling a safety mindset into our customers.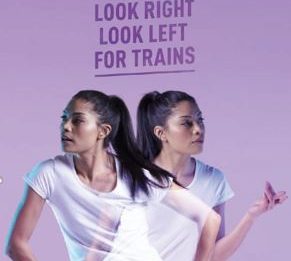 04
Global leaders in rail
Transdev operates 31 rail networks in 6 different countries, including:
France
Gemany
Netherlands
Sweden
USA
We also deliver Metro solutions in South Korea, Hong Kong and France.
In addition we operate light-rail solutions in several countries including Canada, Spain and Ireland as well as locally in Australia.
Portfolio of expertise Passenger rail
Download
Electrifying Auckland
Transdev supported the electrification of Auckland's passenger rail network in 2015, introducing 57 new electric trains transitioning the fleet from diesel.
The change is credited with helping boost popularity of train travel with patronage increasing by 3 million trips per year.
Our unparalleled experience in planning, delivering, operating and maintaining rail network means that we are equipped to provide local authorities with the necessary skills and insights required to help establish, grow and modernise infrastructure and services.
We can provide clients with assistance in:
 optimising connections
mixed-modal transport solutions
park-and-ride interchange hubs
bicycle parks
integrated ticketing
smartphone ticketing
Rail is integral part of the multi-modal transport offer, connecting major hubs and regions, and facilitating future growth and mobility of a modern city.
Investment in public transport has seen more than 100 million trips made on board Auckland's public transport network in 2018, the biggest year for public transport since 1951, this meant that there are more cars off the road.