Our conviction: P.A.C.E. mobility
Against a backdrop of constantly changing user practices and the in-depth transformation of mobility, our business vision is focused on building a mobility solution that is Personalised, Autonomous, Connected and Electric (P.A.C.E.).
Our expertise: the deployment of electro-mobility solutions adapted for regional environments
Our sustainable and citizen mobility commitment is reflected in our range of electric vehicles. As a major partner of local authorities in regional energy transformation projects, we provide self-service car fleets in La Rochelle, Nice and Lyons, as well as electric taxis in the USA and the UK, and autonomous vehicles in Rouen, etc.
zero emission mobility operator in Europe
minibuses and electric buses March 202
Our value-added: electro-mobility solutions adapted to meet the specific geographic requirements, climates and uses of each region so as to develop a customised offer.
Transdev consolidates its position in the Netherlands
In March 2018, we won a 15-year concession to operate the largest electric vehicle fleet in Europe in the Amsterdam area. This is one of the largest electric fleet management contracts in the Netherlands with projected revenues of €1.9 billion over 15 years.

"Living Lab": the power of shared experience
Being committed to the energy transition, we have created an international community of networks and experts to share their experience of different ways of using 100% electric vehicles. Living Lab also held events in Eindhoven, in the Netherlands, and in Nice and Enghien-les-Bains in France. The 3rd edition was held in 2017, with 95 participants. The objective? To develop electric mobility solutions for all regions, such as:
all-electric buses (Amsterdam Airport Schiphol in the Netherlands, Argentueil in France and Stanford University in the USA);
buses equipped with an induction charge system (Antelope Valley in the USA);
conventional double-decker tourist buses converted from diesel to electric (York network in the UK);
five different electric bus models operating in extreme weather conditions (Espoo network in Finland);
buses that charge overnight (Eskilstuna in Sweden);
trickle-charge buses, which meet criteria for innovation, integration into existing infrastructure and customer satisfaction (Nice Airport in France).
Smart charge systems
Since December 2015, we have been operating an electric bus line on the R'Bus network connecting the stations of Argenteuil and Sartrouville. The bus batteries have a sufficient range to ensure a day's service without being recharged. Autonomy is optimised by an "intelligent battery charging system" designed to meet the operating needs in terms of charge and battery temperature.
In Rouen we are conducting trials on the first all-electric transport on demand service to meet daily mobility needs within the technology park. Launched in 2018, the network will serve companies, research centres, a student campus and, in time, a residential area.
35
hectares couverts (5000 étudiants et 2500 emplois)
YouTube dépose des traceurs lors de l'affichage de la vidéo. En cliquant sur « Autoriser », ces traceurs seront déposés et la vidéo s'affichera. Vous avez la possibilité de retirer votre consentement à tout moment.
01
Eindhoven and the province of Brabant in the Netherlands
In the Netherlands, Transdev won the 2016 public tender for the renewal of the Hermès concession. This has made us a major player in a region that is engaged in zero-emission transport in a country that is a pioneer in sustainable solutions.
43
articulated electric buses
203
conduction recharge buses in 2024 (the largest electric fleet in Europe)
YouTube dépose des traceurs lors de l'affichage de la vidéo. En cliquant sur « Autoriser », ces traceurs seront déposés et la vidéo s'affichera. Vous avez la possibilité de retirer votre consentement à tout moment.
02
In Umeå, we acquired 9 rapid recharge buses. The main feature of these buses is the equipment which is adapted to cope with the extreme temperatures in the north of Sweden.
33
electric buses in 2019 (more than half of the Umeå bus fleet will be electric)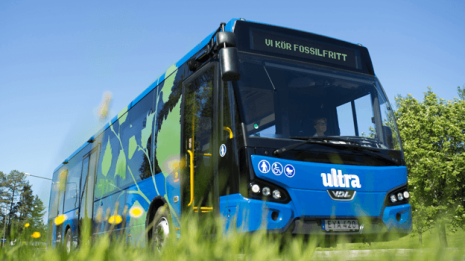 03
In Eskilstuna (Sweden), we have developed and tested buses which charge overnight in the depot and in service during quiet periods. This extremely innovative solution was the fruit of considerable research and listening attentively to the local authority's needs.
2
innovative vehicles delivered in 2015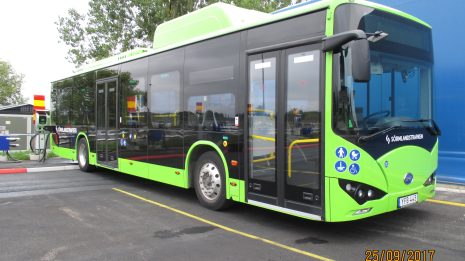 04