Autonomous transport: towards the mobility of tomorrow
Advancements in technologies mean that it is becoming more economical for communities to realise the benefits of autonomous transport.
Convinced that the mobility of tomorrow will be PACE -- Personalised, Autonomous, Connected and Eco-Friendly -- we want to put autonomous technology at the heart of shared transport, as it offers:
flexible, personalised and accessible services

greater range in terms of time and/or space

less noise and pollution (100% electric vehicles)

greater safety and comfort
Combined with traditional transport infrastructure and services, autonomous transport allows us to develop more integrated and connected services and provide a better customer experience.
passengers transported globally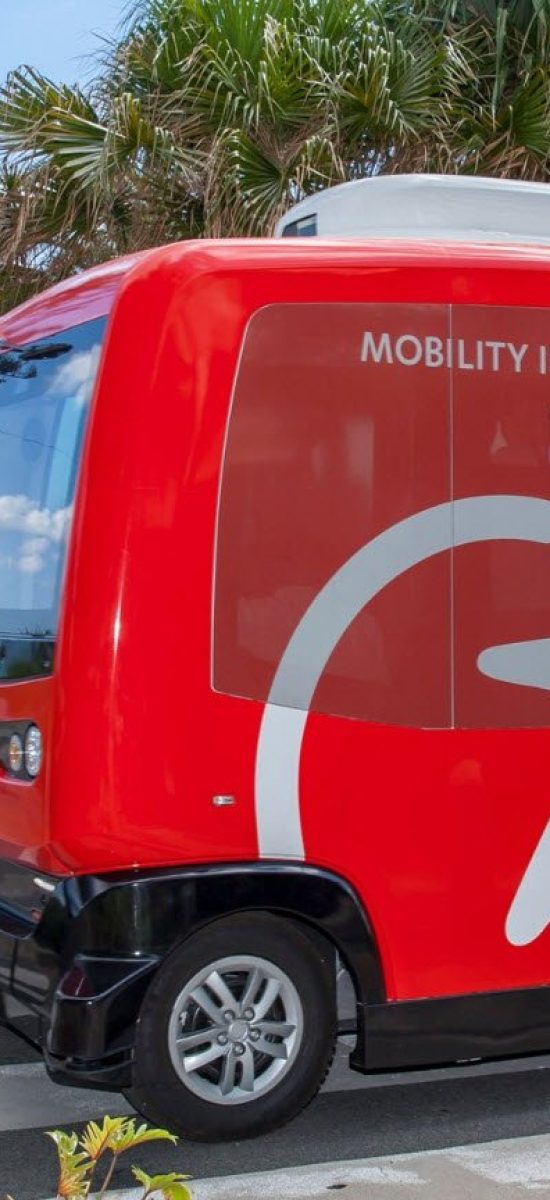 Leading the way in Australasia
We are proud to be leaders in providing autonomous passenger transport in the Australasian region.
Currently, we are conducting on-the-road trials of autonomous shuttles to passengers in the regional New South Wales town of Armidale. 
Together, with partners Transport for NSW, Armidale Regional Council and the University of New England, we are trialling services around the university campus and nearby suburbs. 
Operating with minimal human intervention, the predefined route is the longest and most complex route of an autonomous shuttle Australia-wide.
The vehicle is equipped with: 
latest in radar technology, Lidars, stereo cameras, odometry and GPS navigation
seating for 12 passengers
climate controlled air-conditioning
Contact mail
Fields marked with an asterisk are required.
Transdev have been delivering autonomous transport solutions globally since 2005 and we offer:
Relationships with key autonomous vehicle vendors 
Technologies that ensure the safety and quality of the service
Ready-made, customisable shared service offerings
Tailor-made end-to-end solutions
Automation is helping to make it possible to deliver public transportation offerings for smaller communities or geographical areas where traditional solutions may not suit. We are eager to help more local authorities realise its benefits.
average overall customer satisfaction score
* Results from customer surveys on projects lasting more than 30 days
We have a dedicated team within the Autonomous Transport System Department made up of more than 40 international experts from different sectors (automobile, robotics, artificial intelligence, shared transport, etc). Working together in start-up mode, they collaborate closely with the Group's various businesses and subsidiaries around the world to develop solutions that best meet the needs of the communities which we operate in.