Interested in a fulfilling career in transport?
You've come to the right place. We're always looking for new people to join our team of what we call 'Journey Makers' here at Transdev Australia and New Zealand.
With eight modes in operation across Australia and New Zealand, including heavy rail, light rail, ferries and buses, there's no telling what you'll find and how you might be serving your community.
What's involved in the application process? 
The process might change depending on what type of role you're applying for, but typically there's five key stages:
Applying online
An interview over the phone 
An interview in person or with a group 
A skills or role-related test
A background check.
We can get started once you've submitting an application online, provided us an up to date version of your CV and answered some preliminary questions. 
On average, the process takes about 3-4 weeks. 
What do I need to know before applying?
All roles require a police check and medical clearance.
If you're applying for any customer-facing role with us, we'll require a Working with Children Check (WWCC), issued by the State in which you are applying for the role. 
If you're applying for a driving role, you cannot have more than five demerit points on your license. 
Further details specific to the position you're applying for can be found on our Recruitment Portal.
Our values
Our organisation has five key values which are shared by Transdev businesses globally. Across all of our Australian and New Zealand operations we view them as the behaviours, attitudes and priorities that we value most highly in our people and that we continuously and consistently look for in candidates.
Uncompromising Safety

Safety is our number one priority and our credo. It underlines every activity we undertake, whether on the front line or in our offices. Our personal safety and that of our teams, our customers and our communities is paramount.
Commitment

Our commitment underlies our results-based orientation, as well as our client and customer focus. Faced with the local and global challenges of mobility, we are committed to ongoing innovation as we deliver on our daily mission through inventiveness, creativity and sharing best practice.
Partnership
Our partnerships with stakeholders; including government, internal and external customers, our local communities and contractors, are based on understanding, remaining close-at-hand, sharing and listening. This proximity allows us to actively listen to our customers and partner for success to deliver above and beyond expectations.
Passion

It is passion that fuels the daily commitment of our teams. Supported by a company that encourages diversity and dialogue, each employee performs their professional responsibilities with entrepreneurial spirit and drive to ensure our services are safe, friendly and reliable. The passion of our people allows us to make a positive difference in our local communities.
Performance
In committing ourselves individually and collectively, our focus is on performance. We are dedicated to providing safe, reliable and friendly services for our customers. The performance of our people allows us to be proactive and go the extra mile, and to create value with real and enduring benefits.
Culture

We have a range of initiatives at Transdev that promote the types of behaviours and attitudes that we value most in our organisation.
Our Diversity and Inclusion strategy is built on the following five pillars:
Age
Our belief is that public transport will play a hugely important part in how cities of the future come to life. It's one of the reasons why we are creating more work opportunities for more young people through our emerging talent programs – click here to learn more about how we've become one of the AFR's top 100 graduate employers.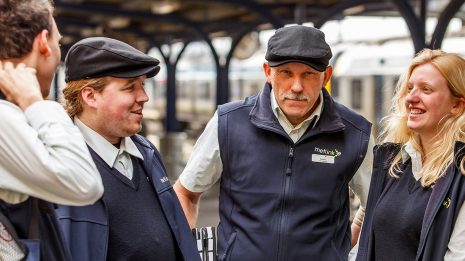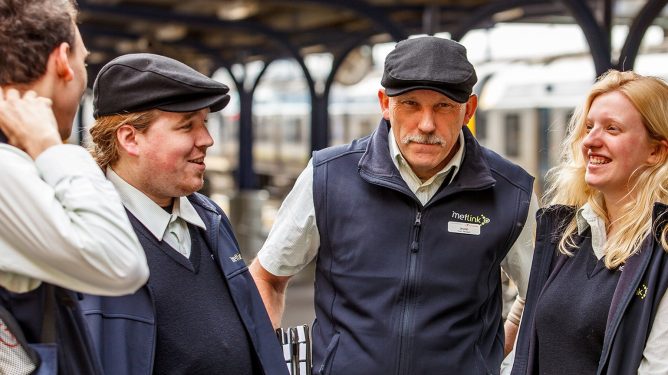 01
Indigenous and Ethnic Diversity
We recognise that the Indigenous culture within our communities is an integral part of Australia and New Zealand's national identity. Transdev plays a central role in connecting many local communities, so it's imperative that our people respect the culture, history and the lands on which we operate. Our vision for reconciliation is to acknowledge, celebrate and provide opportunities for connection and employment as we strive to build and foster more collaborative relationships within our communities.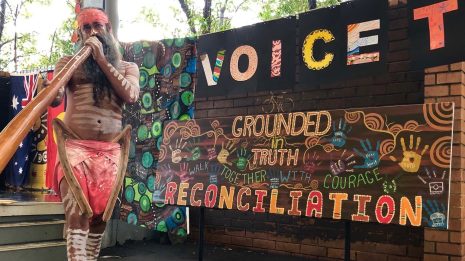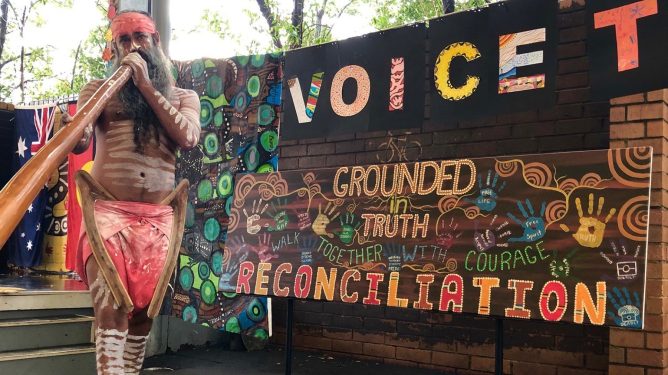 02
Disability
Our public transport services are pivotal to the lives of many people living with a disability, and at Transdev we want to ensure that our employees with disability receive the same standards of treatment at work as we provide for our passengers during their journeys.
We believe that people with disability are skilled and capable contributors and as a member of the Australian Network on Disability (AND), we are advancing the inclusion of people with disability into employment with Transdev.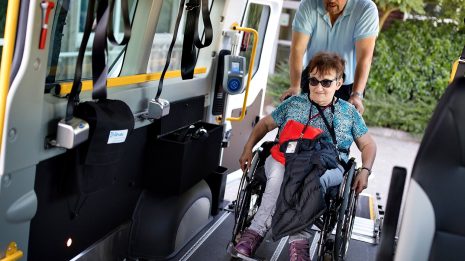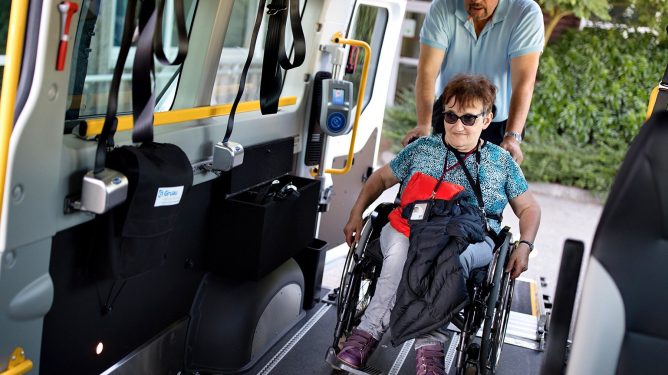 03
LGBTIQ+
At Transdev, we are aiming to build a culture that is accepting of our colleagues' sexual orientation and supportive of LGBTIQ+ employees across each one of our businesses. We recognise that the LGBTIQ+ community faces many challenges and as a provider of public transport in Australia and New Zealand, we are committed to ensuring safe and respectful journeys for our staff and passengers alike. Transdev is an LGTBI Inclusive employer.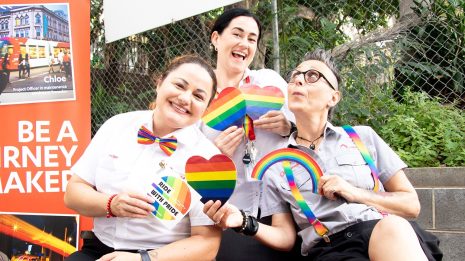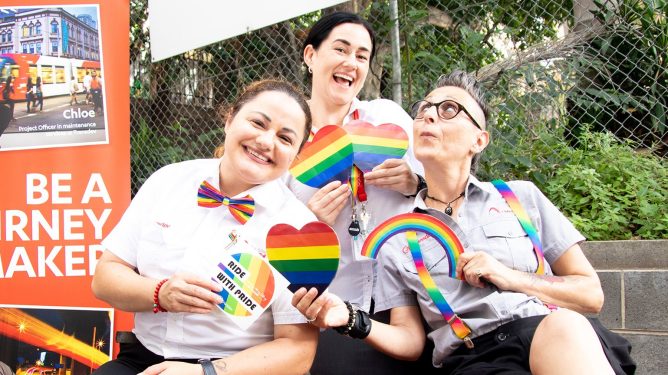 04
Gender
The public transport sector has traditionally been male dominated, which is why Transdev is increasing the number of employment opportunities for women. Our aim is to build awareness about the great careers that exist for females within public transport and encourage applications into roles at all levels of the business, working towards reaching our goal of 50% of all job applications coming from females by 2023.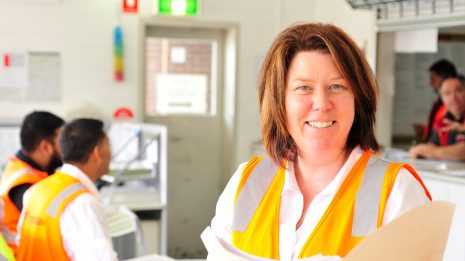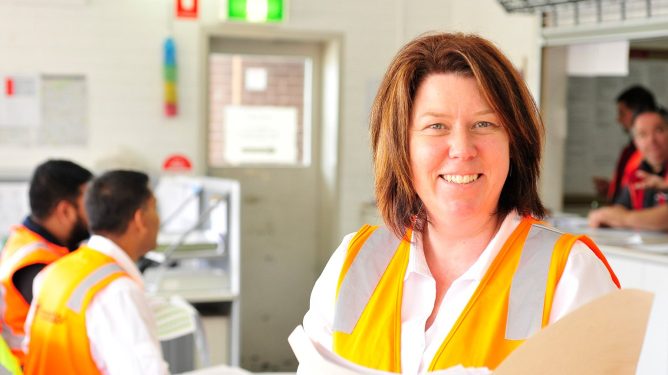 05