Networks that support you
Transdev is at the heart of keeping communities moving, providing public transport services in eight locations in Australia and New Zealand.
We pride ourselves on leading the way in public transport through the collaboration of our teams and a shared commitment to excellence in all that we do. 
We have proudly operated Auckland's passenger rail services on behalf of Auckland. Transport since 2004, delivering approximately 3,300 services each week and over 20 million annual customer journeys. The Auckland customer rail network is 96km long and features 40 stations across four lines.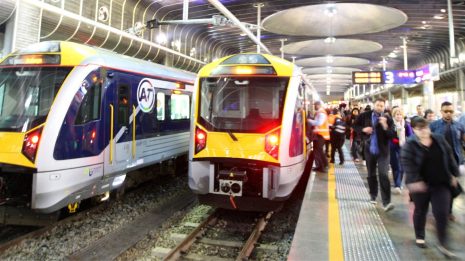 Transdev operates metropolitan bus services on behalf of Translink and the Queensland Government.
Over 140 vehicles provide urban, school and charter services to the local community, transporting 2.6 million customers per year.
2.6 million
customers per year
Transdev is one of Perth's largest bus operators. We provide bus services in Rockingham, Mandurah, Fremantle and Perth areas, including the free Central Area Transit (CAT) services.
Our team of more than 1,100 employees moves more than 30 million customers per year.
more than 30 million
customers per year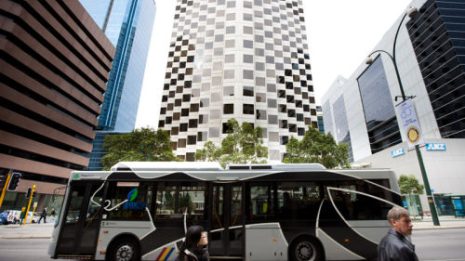 Bus in Sydney
As one of the largest bus operators in Sydney, Transdev has been operating buses locally for nearly 20 years, with more than 900 employees. We cover three geographic areas – South Sydney, South West Sydney and Sydney's North Shore area – and are dedicated to providing safe, reliable and enjoyable transport for clients and customers across the region.
For customer travel information in Sydney visit Transport for NSW
Light Rail in Sydney
Transdev has operated the Inner West Light Rail on behalf of Transport for New South Wales for 20 years. Now operating as the L1 Dulwich Hill Line, the 12.7 kilometre route connects Central Station and Dulwich Hill via 23 stops, and transports more than 9.7 million customers each year. In December 2014, the ALTRAC Light Rail consortium (of which Transdev is a partner) was appointed by the NSW State Government as the successful contractor to design, construct, operate and maintain the new CBD to South East Light Rail network.
For customer travel information in Sydney visit Transport for NSW
Ferries in Sydney
Since 2012, we have been proudly operating Sydney's iconic fleet of ferries and the Balmain Shipyard since 2012 under a unique partnership with the NSW Government. With a workforce of more than 600 Journey Makers, we deliver a new age of customer-centric, efficient and innovative transportation, providing access to other transport modes across Sydney.
We operate the iconic Sydney Ferries fleet with nine different classes of vessels, covering 38 wharves over ten key routes.
On Demand in Sydney
We operate On Demand shuttle services as part of a trial by Transport for New South Wales in Manly and Sutherland Shire. Our Transdev Link service in the Sutherland Shire is a 'point-to-point' On Demand Transport ride-share solution. This means that you can be picked up and dropped off at any address, public transport hub or shopping centre within the On Demand zones. Our Ride Plus service in Manly is a 'point-to-hub' solution, which means that you can be picked up at any address within the On Demand zone and dropped off to a predefined hub, or vice versa.
For customer travel information in Sydney visit Transport for NSW
Autonomous Shuttle in NSW
In 2019, Transdev will commence operations of its first autonomous shuttle in Australia in partnership with the Armidale Regional Council.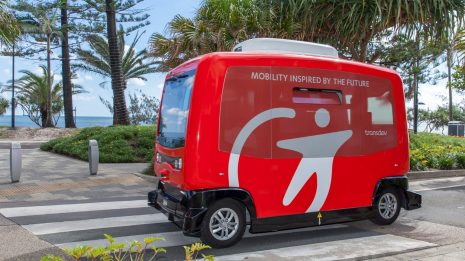 In Wellington, we work in partnership with Hyundai Rotem to operate and maintain the city's passenger train network on behalf of Greater Wellington Regional Council.
We run more than 2,100 services each week facilitated by our team of more than 430 people.
+2,100
services each week