Transdev has won a prestigious transport award for creating an innovative new system that improves customer service and better predicts future transport demands.
Transdev, and collaborating data science partner Lynxx, won the Excellence in Transport Data Award for its Network Solutions Analytics tool at the 13th Annual Intelligent Transport Systems Australia awards.
Transdev's Head of Network Solutions Thibaud Robineau said the tool was a suite of tailored dashboards that gave more insights and power to improve transport networks with better outcomes for customers.
Mr Robineau said the system had been tested in Transdev's West Australian, Queensland and New South Wales bus operations.
He said some of its modules used cloud computing and artificial intelligence machine learning to give deeper insights.
"This tool gives visibility across the entire customer journey integrating operational data, ticketing information, weather and other datasets," Mr Robineau said.
"It gives a more wholistic picture of a transport network or route and enables planners to give more accurate historic reports and future use predictions.
"Transport planners can then dynamically adjust service offerings to meet changing customer expectations.
"One of the dashboards which is of most interest is the Summer Weather Analysis Tool (SWEAT).
"SWEAT will provide patronage forecasts based on weather forecasts and calendar events, leveraging machine learning to correlate these parameters in historical data."
Mr Robineau said more datasets were being added to the system which could then be deployed to other transport modes including trams and ferries.
"The system is transferrable across modes and we've seen improvements in the bus model of 1.4% more services and reduced dead running by .7%.
"It's exciting that we're leading the industry with a tool with such comprehensive view of the customer journey and ability to improve the customer experience.
"We keep working with government and public transport agencies to achieve the best outcomes for customers.
"Transdev is continually innovating in transport technology to better serve our communities."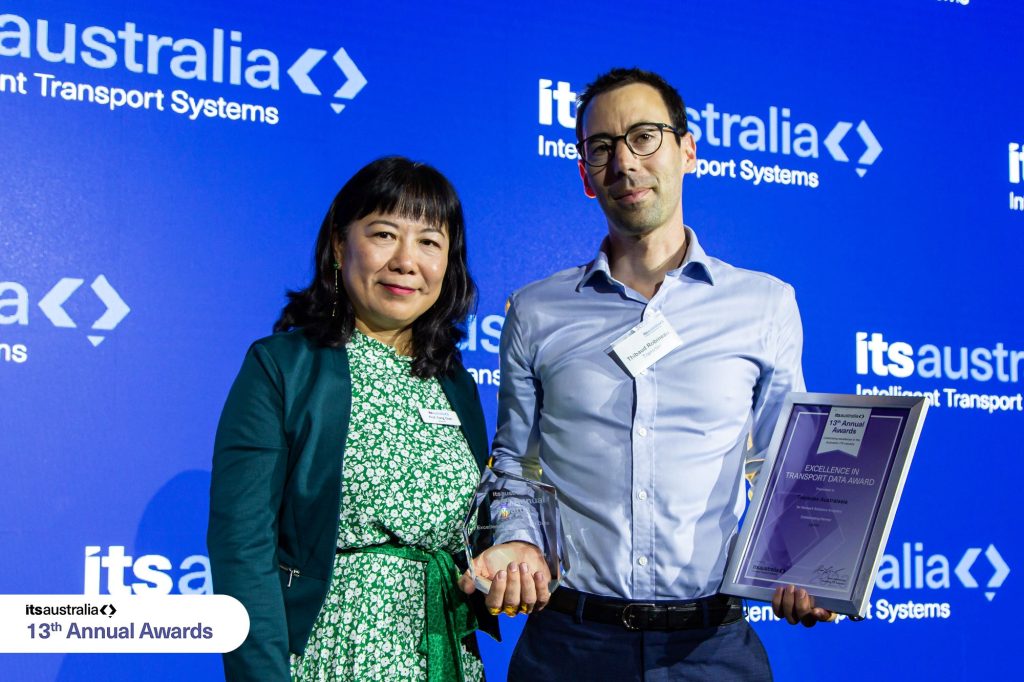 Transdev's Head of Network Solutions Thibaud Robineau receives the Transport Data Award from
UTS Professor Fang Chen.
The winning team from Transdev and Lynxx  (left to right): Joseph Yurisich, Kevin Mann, Constanza Castro, Matt McInnes, Daniel Borowski, Jake Somerville, Thibaud Robineau, Diogo Da Silva, Beau Bellamy and Mark Starikov.