We offer affordable, professional and friendly charter services for schools, sporting groups, recreational groups or tours.


Whether you've got a big group, a whole team, or simply a few friends heading on a day trip, using our Charter services you will get to where you need to go in a comfortable way, with 100% of our fleet being air-conditioned.


Our dedicated team of Charter drivers offer a professional, relaxing and safe service, and all of our buses are monitored with back-to-base real-time GPS monitoring, giving that added piece of mind.
To get a quote on a Charter booking, simply complete our Charter Booking Form.
Transdev Queensland consistantly maintains a high customer satisfaction score of over 4.2 out of 5.
Each time you step aboard our services, you can be assured that every measure has been taken to ensure that the bus is safe, clean and sanitised.
Every vehicle in our fleet is regularly cleaned and disinfected using hospital-grade disinfectant and cleaners to ensure that they are COVID-safe.
We regularly sanitise and disinfect our air-conditioning units, to provide greater piece-of-mind for our customers and employees.
Drivers are provided with Cleaning Kits and regularly conduct cleaning before and after a route or service has finished.
Passengers can feel confident when travelling on-board our services, as we are taking every step necessary to provide a safe, clean, reliable and friendly service.
Mark McKenzie - Managing Director, Transdev Queensland
Travelling on our bus network
Timetables and Service Information
Throughout Queensland, public transport timetables, fares and service information is managed by TransLink.
To check current routes, timetable and fare information visit translink.com.au, download the MyTransLink app or call 13 12 30.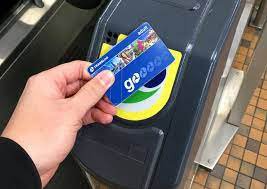 Go Card
The go card is TransLink's electronic ticket to fast, easy and convenient travel in South East Queensland.
With a go card, all you need to do is top up the balance online or at one of 500 participating retailers, then touch on each time you board and touch off each time you disembark a bus. Fares are calculated automatically and based on the number of zones you travel through during your journey.
The fare is deducted from your card balance when touching off at the end of your journey.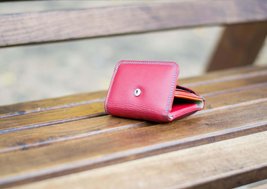 Lost Property
If you are seperated from your belongings and leave them on our services, don't stress our friendly team can assist.
Simply, phone our office on 07 3248 6100 during business hours, let us know the route and time that you were travelling, a description of the item, and your contact details and we will do our best to return it to you.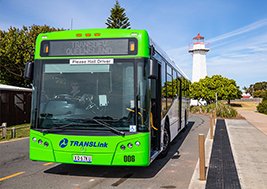 TransLink Policies
All Transdev bus services observe the policies and procedures stipulated for safe travel under the TransLink guidelines.
View the TransLink Conditions of Travel
Contact us

Transdev Australasia Communications
Contact mail
Fields marked with an asterisk are required.