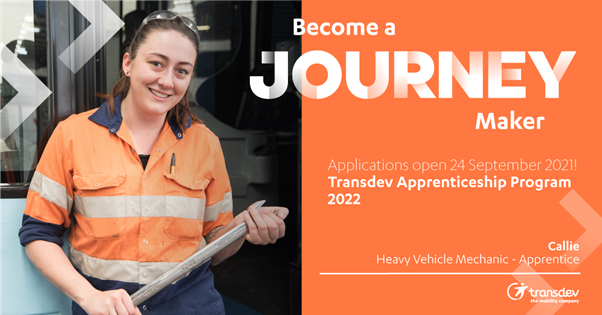 Start your career by making a real difference to your community and join one of the largest multi-modal transport operators.
At Transdev, we believe public transport plays an important part in how a city comes to life.
We are a global leader in the operation of passenger transport services. Operating in 19 countries around the world, with 83,000 employees and managing 41,000 vehicles we are committed to creating a diverse, inclusive and flexible workforce which reflects the community and the customers we serve.
Transdev and the wider public transport industry offer a 'work family' environment with camaraderie at heart. Leveraging from our global community, our businesses in Sydney offers you the tools that you need to succeed in your apprenticeship.
Whatever your role at Transdev, you contribute to improving the mobility of our customers, and the positive impact this can have on their lives, their community and our environment.
Opportunities in Sydney for apprenticeships include:
Heavy Vehicle Mechanics
Electrician
Applications for 2022 apprenticeships are now open. Apply now.
Daniella debunks some myths about a career in the trades and shares her apprenticeship journey with us.