Transdev Australasia CEO Luke Agati said the decision to manufacture the buses locally was an acknowledgement of the skill and expertise of Australia's local bus manufacturing sector.
"Australia is on the cusp of an e-mobility revolution in public transport," Mr Agati said.
"For Transdev, it is our global experience paired with local ingenuity that is driving our charge towards the introduction of new zero-emissions fleets across our networks.
"We want to see more Australians travelling on zero-emissions electric and hydrogen powered buses, and we want Australian bus manufacturers to lead the journey with us, so communities like Dandenong benefit through more investment in local businesses and more local jobs."
Partnering with Volgren and local transport authorities, Transdev has to date delivered five new electric buses to Melbourne, Sydney and Brisbane – retaining direct ownership of three vehicles.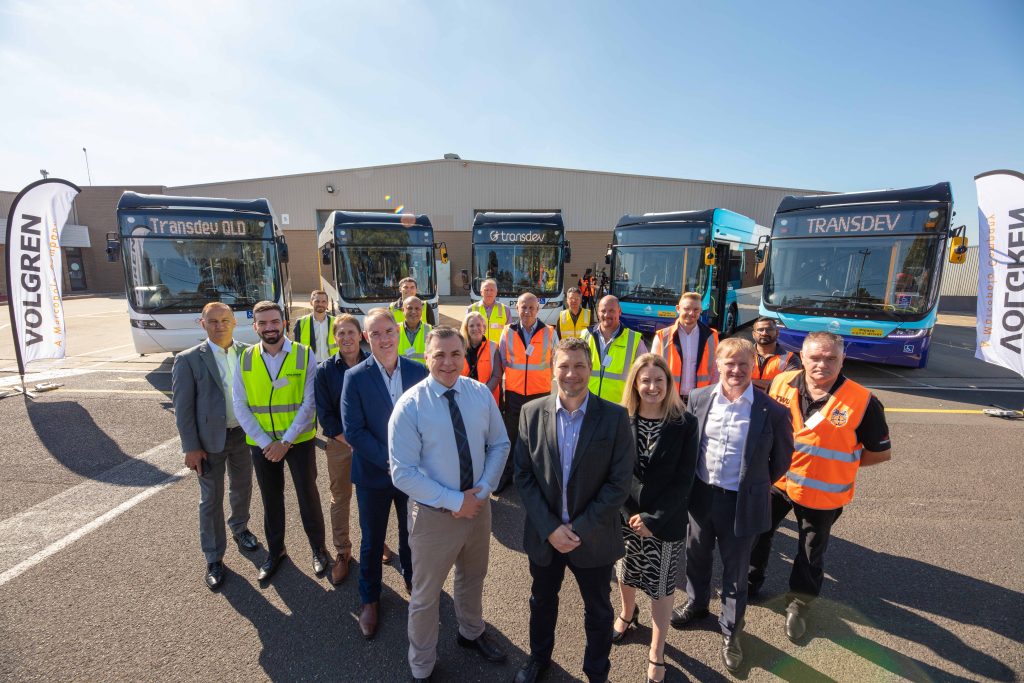 Volgren's Chief Executive Officer, Thiago Deiro, says the company's internal zero-emission transition owes much to Transdev and the faith they've shown in Volgren.
"The first e-bus delivered to Transdev gave us the knowledge and know-how to adjust not only our product but also our production facilities. All that learning resulted in a much more efficient design and building process," Mr Deiro said.
"Transdev is one of our key partners in Australia. We are extremely grateful for their trust, and we look forward to continued commercial and technical exchange between the two companies."
Mr Agati said supporting local jobs was a major factor in Transdev choosing to partner with Volgren, with the company employing 172 Victorians, both direct and indirectly, with over 70 jobs also supported in NSW and Queensland.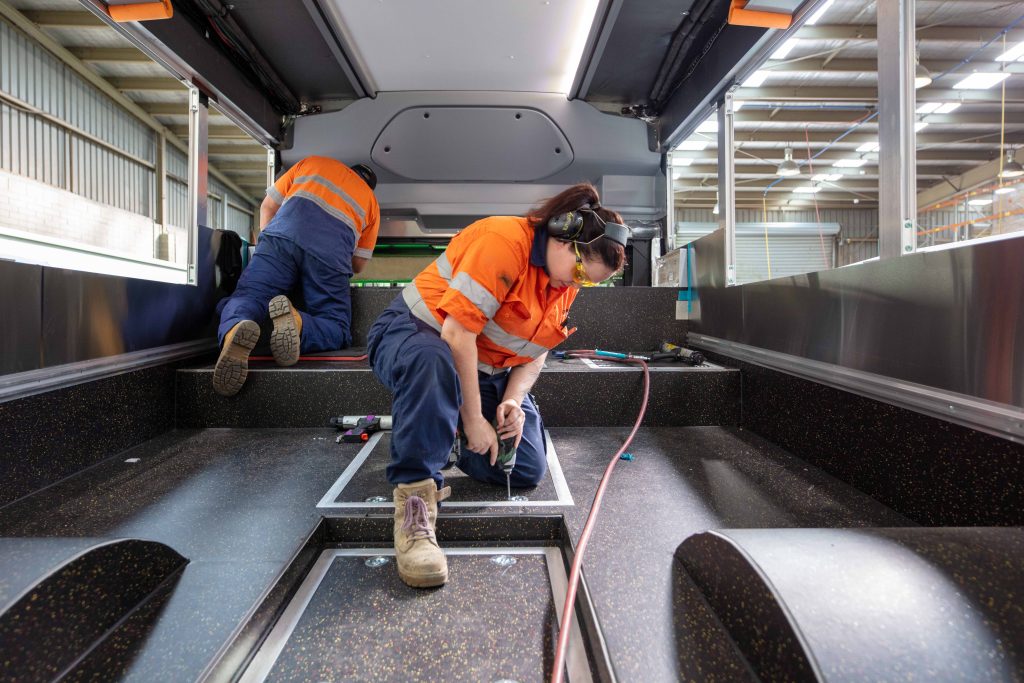 Chair of the Industry Capability Network and Australian Industry Group's Victorian Head Tim Piper is optimistic about the outlook for zero-emissions bus manufacturing in Australia.
"We have an established bus manufacturing industry in Australia, with companies like Volgren which are internationally competitive and forward looking," Mr Piper said.
"The wave of investment in zero-emissions buses ahead can drive innovation and strengthen the local industry, creating much needed jobs and a range of opportunities to upskill the existing workforce."
Mr Deiro said each bus built from Volgren contains extremely high levels of local content.
"Most of the zero-emission players active in the market are importing complete solutions from overseas. Volgren is a strong advocate of local content and local jobs; we build electric buses in Victoria using about 80 Victorian suppliers and are incredibly proud to retain 87 percent proportion of local production," he said.
"When you, as a government or private operator, buy Volgren you're investing in Australia. You're saying yes to local jobs."
Mr Agati said the local production of zero-emissions buses in Australia would create new opportunities as part of the manufacture process.
"Manufacturing future fleet in industry provides greater employment in our cities and regions, particularly for those with a disability or who are in priority job seeker groups which is so important as we rebuild our economy post COVID," he said.
In November 2019, Transdev purchased and delivered Victoria's first electric bus, which is now in route service within its Melbourne bus operations, operating on the PTV network.