Each tram would have been pulled by four horses and carried up to 30 passengers on the lower level with another 30 on the roof.
Horse drawn tram at Redfern Station, Sydney 1900, and tram on the corner of Pitt and Hunter Streets, Sydney 1865 – Images: Courtesy of the National Archives of Australia
The trams were introduced in 1861 to transport people between the Redfern Railway terminus, along Pitt Street in the CBD to the array of ferries and ships docked at Circular Quay.
The trams in those days were operated privately by the Sydney Tramway and Omnibus Company.
The trams still run to Circular Quay but these days, the new L2 and L3 Lines services pass Devonshire Street on their way to Randwick and Kingsford, respectively.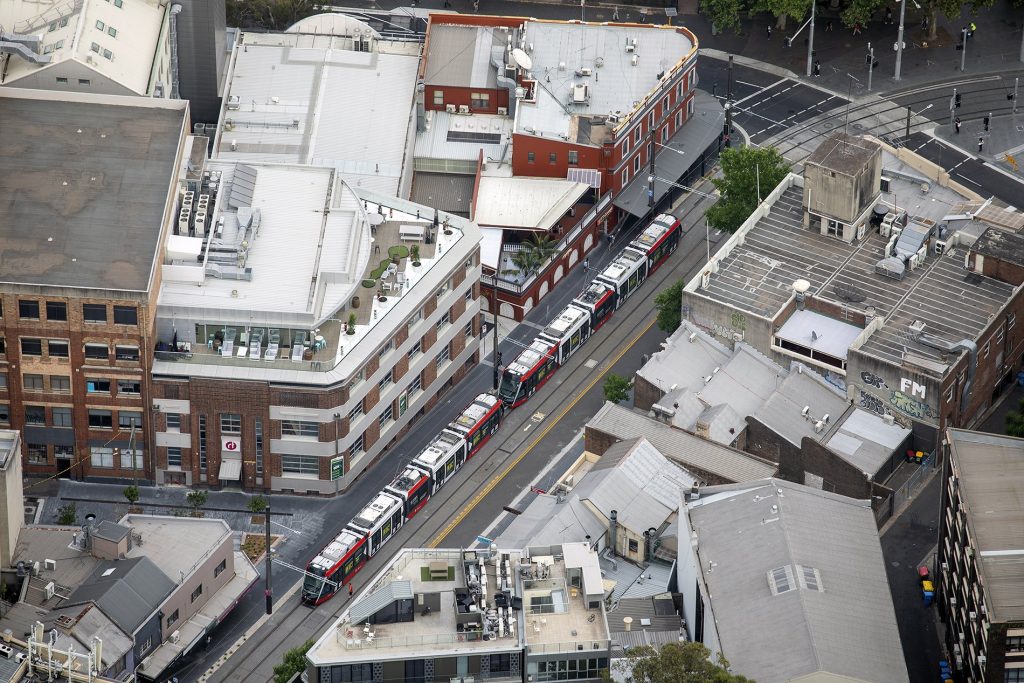 Transdev's original line, the L1, travels between the Concourse stop at Central Station and Dulwich Hill.
Up to 450 passengers can travel in comfort on each of Transdev's coupled light rail vehicles.
Until the closure of the previous tram network in 1961, Sydney had the second largest tram system in the Commonwealth, behind London.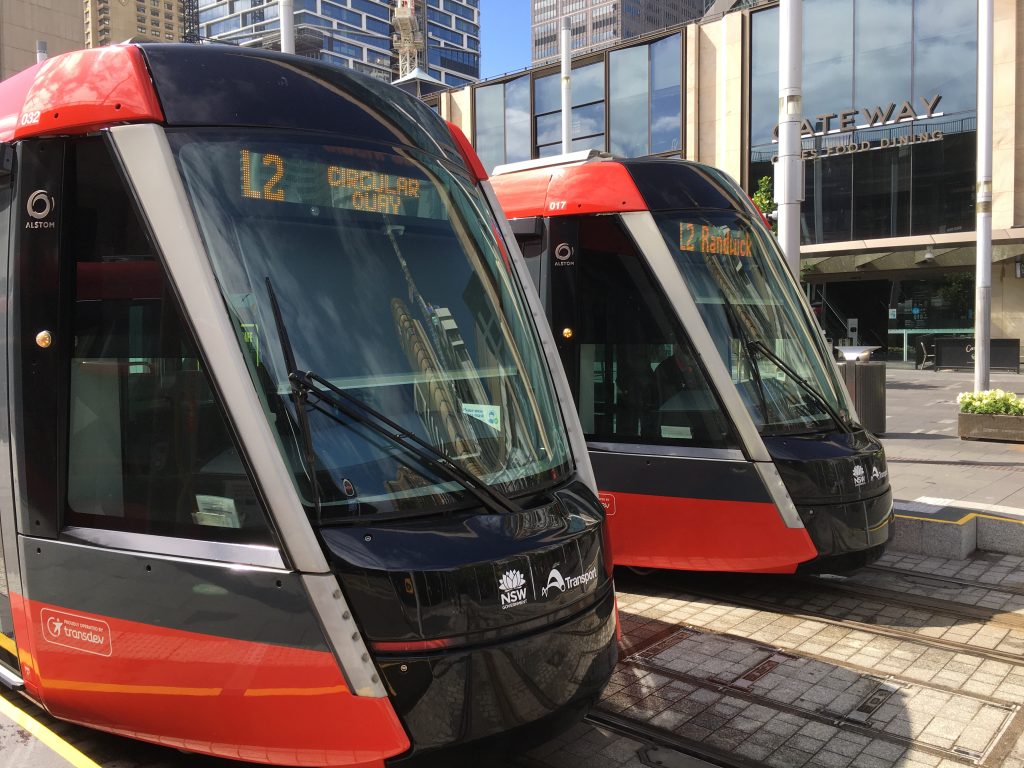 Today, global transportation giant, Transdev, runs more than 20 light rail operations across 10 countries, including the USA, France, Ireland, Sweden, Germany, Spain and Morocco.
Instead of four horses, today's Sydney trams can generate 4 x100kw, the equivalent of 544 horsepower and there's no more sitting on the roof.